Meet our Veterinary Partners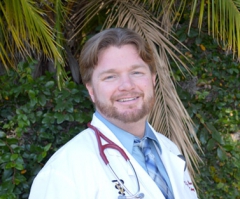 Thomas J. Morrison DVM, ACVIM
Founder, Veterinarian (Cardiology)
Doctor T.J. Morrison, Founder of Coast to Coast Cardiology, is honored to provide cardiology specialty care to all animals on behalf of their human companions and referring veterinarians. The team effort, which includes the clients, their family veterinarian, fellow veterinary specialists, and Doctor Morrison, allows for the best possible cardiac care for our beloved animals. Doctor Morrison has practiced Veterinary Cardiology on the Atlantic, Pacific, and Caribbean Coasts.
Doctor Morrison received his Bachelor of Science Degree from Boston College and his Doctorate of Veterinary Medicine from Ross University School of Veterinary Medicine. Doctor Morrison completed his residency in Veterinary Cardiology at Colorado State University School of Veterinary Medicine. His intense training during this time focused on advanced diagnostic interpretation of electrophysiology, echocardiography, and especially minimally-invasive interventional procedures, commonly performing patent ductus arteriosus occlusions, balloon valvuloplasties and pacemaker implantation and interrogations. He obtained Diplomate status in the American College of Veterinary Internal Medicine, specializing in Cardiology.
Doctor Morrison continued his practice of Veterinary Cardiology in Denver, Colorado, followed by a move to Southern California where he founded Coast to Coast Cardiology, practicing cardiology out of a variety of state-of-the-art veterinary referral hospitals. In 2013, he was appointed locum Veterinary Cardiology Clinician at the University of California, Davis, School of Veterinary Medicine Teaching Hospital, overseeing the Cardiology Department, instructing and teaching cardiology residents and veterinary students.
His other interests include running, having successfully completed the 2012 Boston Marathon, back-country telemark skiing, having camped throughout Colorado's 10th Mountain Division Hut system, and learning to surf and fly.
For more information about Dr. Morrison and his team of cardiologists and staff, please go to https://www.cccvetservice.com/
Learn More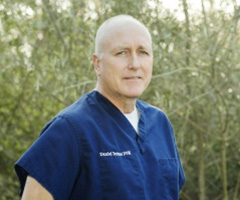 Dan Terhaar, DVM
Veterinarian
Dan grew up on a farm in Minnesota with five brothers. After spending time in the army, he obtained a bachelors degree in engineering from the University of Minnesota. He graduated from the University of Minnesota College of Veterinary Medicine in 1993.
Dan has been an emergency medicine clinician since 1995, alternating between the Visalia and the Arroyo Grande emergency hospitals. Since 2001, Dan has owned and operated a mobile surgical practice, providing soft tissue and orthopedic surgical services for Central Coast veterinary hospitals. His special interests include: fracture repair, reconstructive surgery, and cruciate ligament injuries.
When not working, Dan can be found enjoying the outdoors, farming, and beekeeping.
Learn More